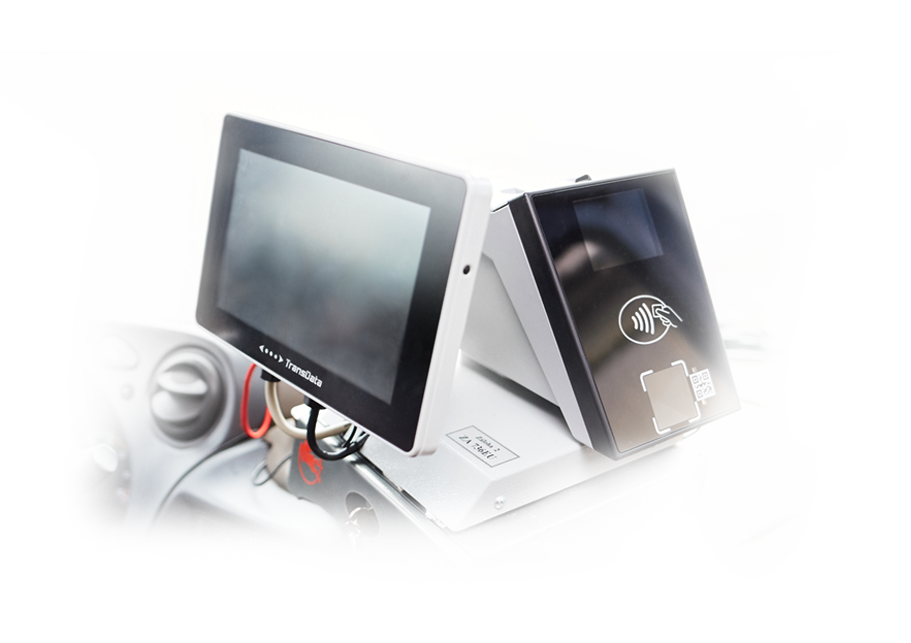 ON-BOARD COMPUTER WITH A PRINTER
A basic combination of devices that allows both cash and electronic ticketing in different schemes and types of fares that can be varied and configured in the TransOffice system according to the needs of the carrier. Usage is typically found in suburban bus services. It significantly facilitates and speeds up the whole process of ticket sales in public transport for passengers and carriers.
The on-board computer, as the central unit, controls all the processes and peripherals in the vehicle, communicates with the TransFleet dispatch system and ensures the passenger handling process. The passenger will attach his or her transport, student or bank card or the QR code from the mobile application to the card reader. The card shall provide the necessary information about the passenger, about his/her travel discounts, if any. The on-board computer shall process the data, complete them with the data on the line, route, driver, tariff and calculate the fare automatically. The resulting data shall be registered on the passenger's chip card. A ticket shall be printed to the passenger, if necessary, from a thermoprinter attached to the on-board computer.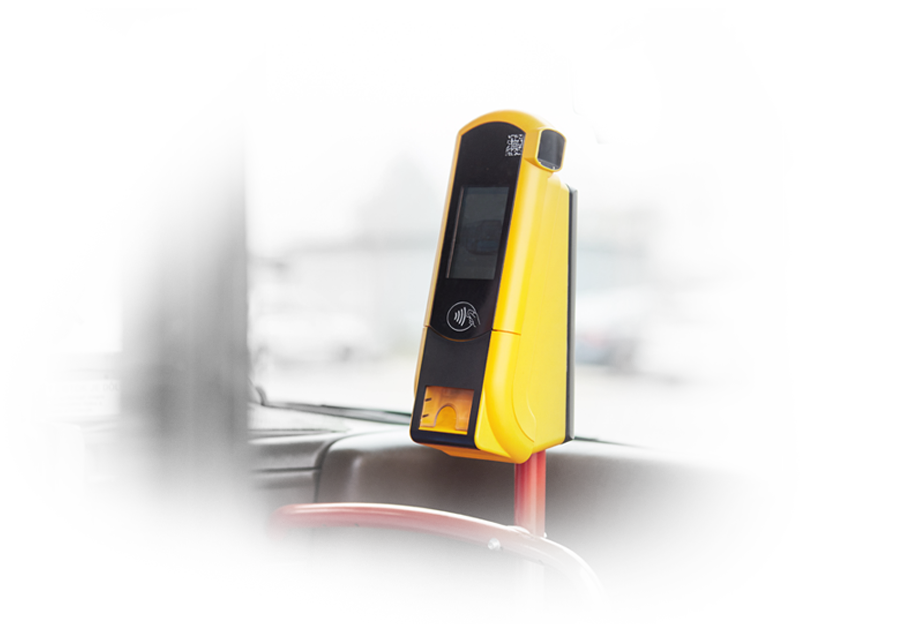 TICKET MARKER
It is the ideal solution for convenient self-service passenger equipment in urban public transport. The device is able to work with different standards of contactless cards, supports NFC and contactless bank cards. In addition to their verification, it also allows for the automatic issue of tickets.
3 types of models are available: Basic type, printer model, or slot model for paper ticket labeling.
The printer model offers fast, high quality and full graphic print of tickets. The issuing slot allows easy removal of the ticket and prevents unwanted manipulation of the ticket during the printing process.
Thanks to the option of integrating the wireless data transfer module, the device can also operate in autonomous mode.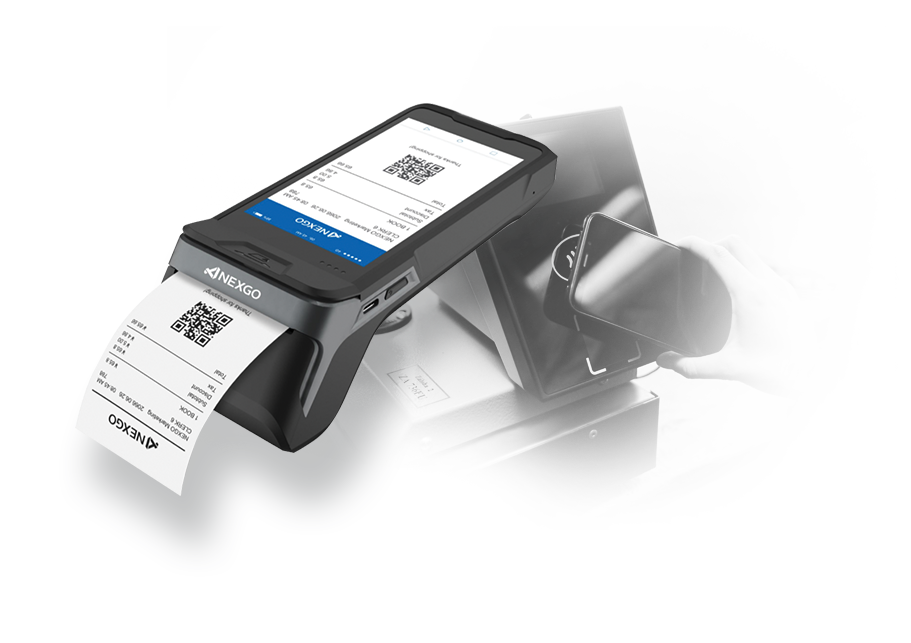 INSPECTOR READER
It allows to check tickets in public transport vehicles easily. The system guides the inspector through the necessary activities, making it easy to use and control. It also offers the possibility to view detailed card information.
Every ticket inspector has an account to log in to the system to carry out checks on passengers. Once logged in, there are several steps to follow. The first is the prompt to attach a card. Then the system is ready to view data on the passenger card. Within a few seconds, the inspector shall have at his disposal the outcome of the check to show him/her whether the passenger has a valid ticket.
Accepts payments by both contact and contactless payment or transport cards, also via NFC and 1D and 2D visual codes.