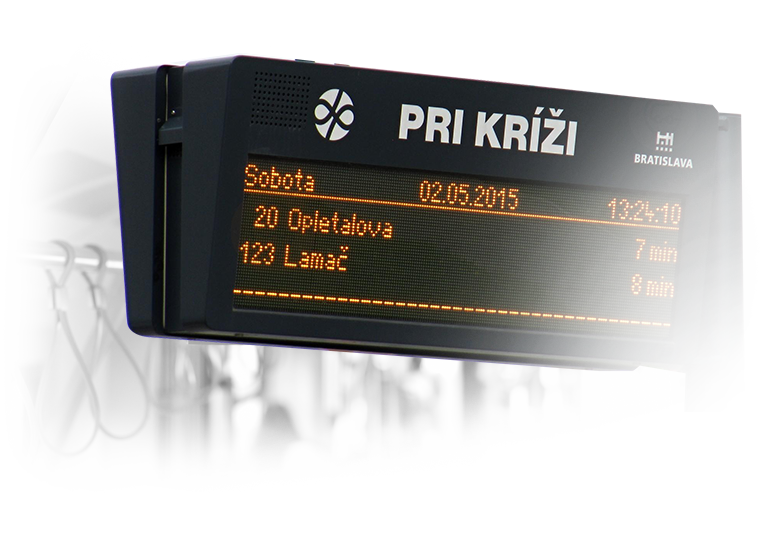 INFORMATION SYSTEMS
Information systems shall provide passengers with visual and audible information in real time about the route and movement of the vehicle, route times, current announcements and other commercial information through multiple types of information panels. The information system can be expanded to include a message for blind people.
The panels can be connected to the central dispatch system, allowing transport operators to inform passengers about real-time traffic conditions, delays or actual traffic situation. The carrier can choose from a wide range of information panels and assemble a suitable configuration for it.
Our offer consists of information boards in vehicles, departure panels and interactive information system.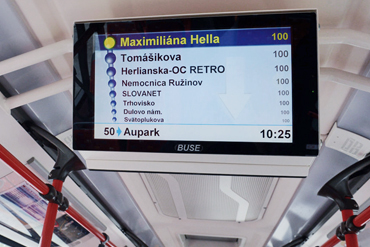 INFORMATION BOARD IN VEHICLE
The information boards are controlled by the on-board computer based on the settings made in the TransOffice system. We offer internal LCD and external boards (front, side and rear). Thanks to the connection with the dispatch system, the internal LCD boards can display information about transfer, information and advertising messages and video spots.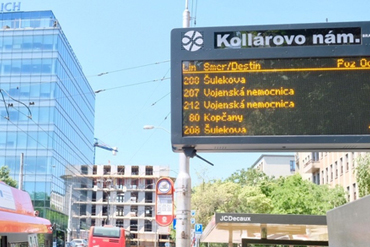 DEPARTURE PANELS
They show passengers information about incoming and outgoing connections updated in real time on the basis of data from the dispatch center. In the interior, especially in the hall of bus stations, LCD panels are usually used. On platforms and in the outside of the stops, we usually use LED departure panels.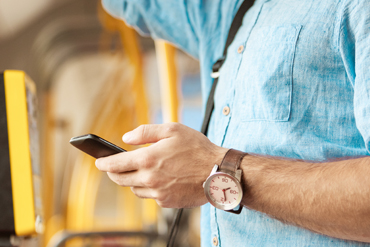 INTERACTIVE INFORMATION SYSTEM
It is a modern way to inform passengers about current transport information via a web interface. This allows carriers using the dispatch system to provide information also via the web portal on the computer and even via mobile device.