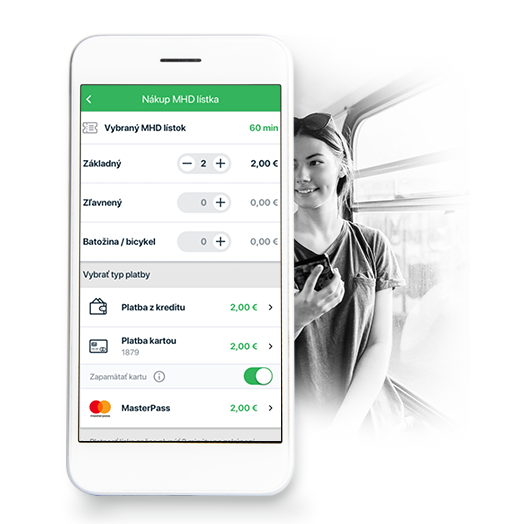 UBIAN e-shop
Ubian eShop is used to purchase a subscription time travel tickets (STT), to recharge credit to a transport card or to purchase a transport card.
For all these operations, you must register through ubian.sk or mobile application and create your own account. The procedure for purchasing a transport card is the same as for purchasing it at the client center of the carrier. The passenger completes the online form, stating the data necessary for issuing the card, pays the fee for issuing the card online, via his bank, and chooses the method of delivery.
In addition to the purchase of a new transport card, it is possible to purchase a subscription ticket for your current card or to charge your credit for traveling with the UBIAN. In this case, you must record the card to your account.